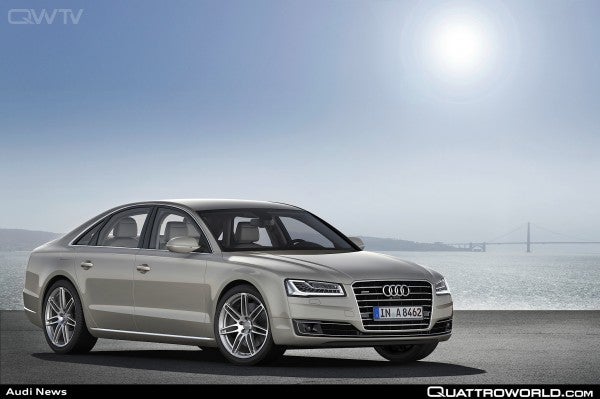 Audi A3 family* and Q models as growth drivers
Sales chief Luca de Meo: "We will carry forward the momentum from the first half of the year into the second half"
U.S. launch for new A8* generation
With year-on-year sales growth of 11.4 percent, AUDI AG has achieved the best first half year in company history. The brand with the four rings handed over around 869,350 cars to customers in the first six months. In June alone, the company delivered around 155,450 cars worldwide, exceeding the figure in the same period last year by 10.8 percent. The premium brand grew particularly strongly in North America, increasing sales by 21.2 percent year-on-year.
Continue reading 'AUDI AG sets new half-year record with around 869,350 deliveries'