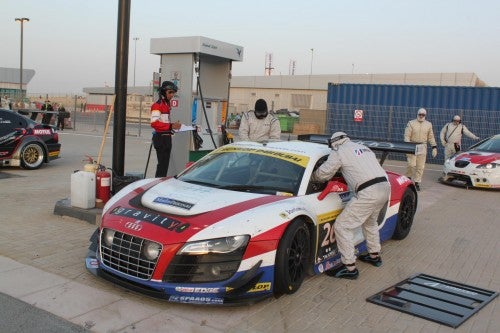 Currently United Autosports is running two Audi R8 GT3 LMS during the Dubai 24 Hours. The team at the moment is split in two with half being at the Birmingham Auto Sport Show with their new McLaren. When a problem with electrical system arose the team turned to Facebook for help. Our friends at the Unofficial Audi Sport Facebook Page quickly posted the call for help "Does anyone know where the location is for the starter relay and main relay on a R8? Is it in the front BSG or fusebox?" Within an hour there was a reply from Markus Ferlora an employee of quattro GmbH — The internal Audi group responsible for the development and production of the R8 LMS and R8. 
"It's right rear the last two big Relais are for the starter. The first two big Relais are the main Relais for the Engine" – Markus replied.
We've seen some interesting uses of Facebook but this by far was the most creative. It also shows the power of online communities. 
Currently the R8s are running in 13th and 18th place. You can follow along here: Dubai 24 Hours Live Timing